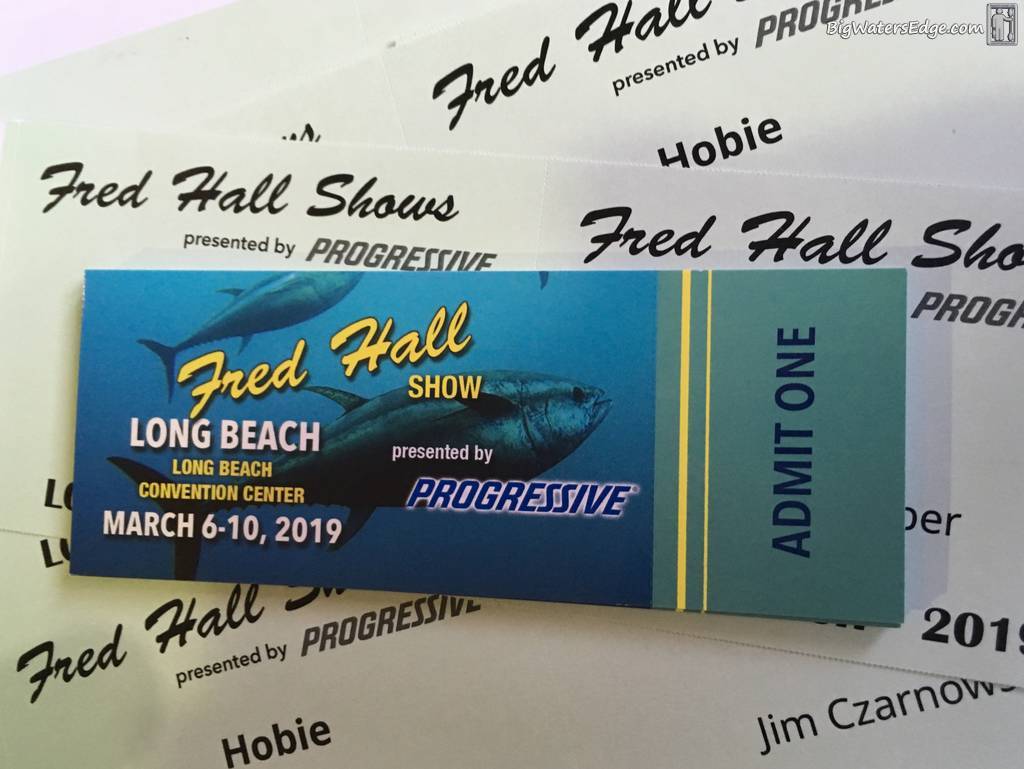 Saw lots of familiar faces yesterday...attendance was pretty darn good considering all the rain...we even had about 25 folks come down to the lagoon and test drive the PA, Outback, and the Compass in the wind and even in some sprinkles. It made for a long day sitting under the Hobie popup and trying to stay warm.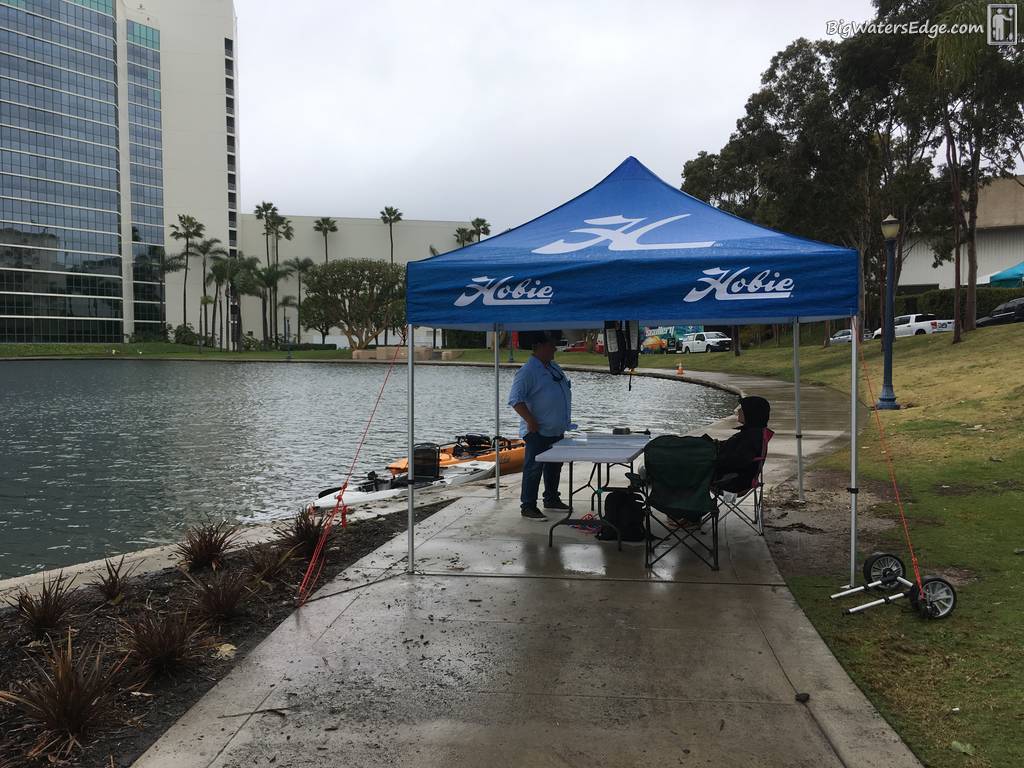 Everybody in the family wanted to try out the new Pro Angler 14...LOL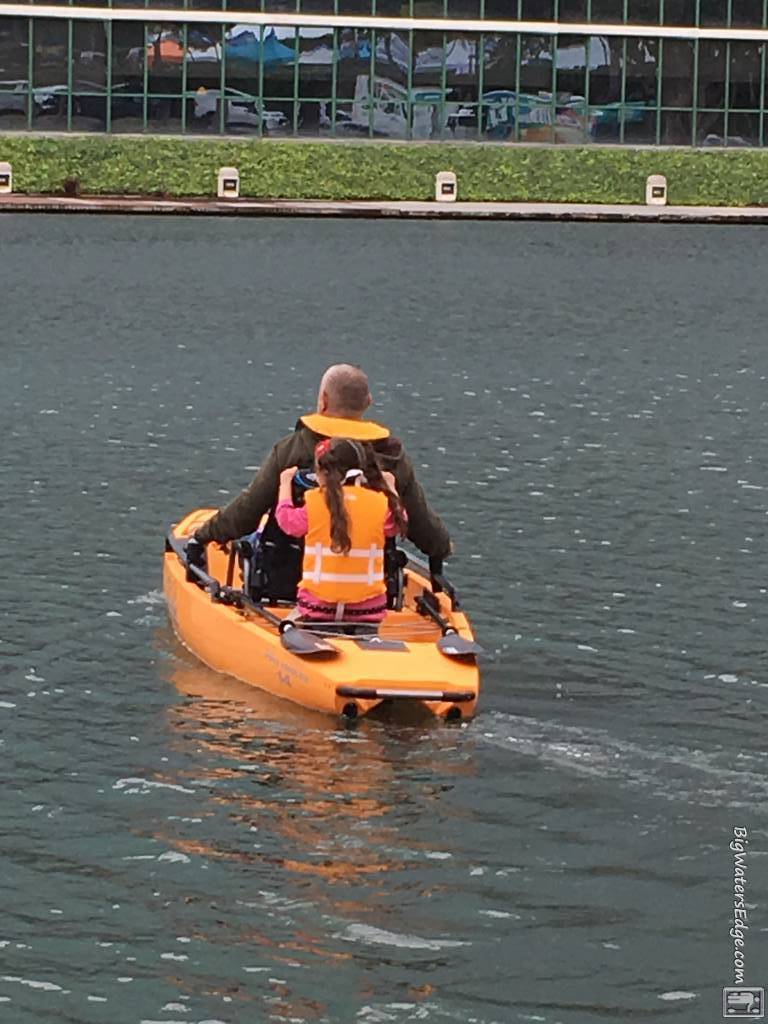 Lots of great prices on tackle and fishing gear...Turners sold out of that Corado D in a very short time...if your looking for one with the free rod and PowerPro fillup...I'd check with Turners each day at the start of the show since they may release some more reels from their stock.
The kayak seminars were well attended all day long...today we start off with Morgan Promitz talking about catching WSB...Morgan has been with Hobie a very long time...he's one of the original Fishing Team members...the team has grown internationally and across the US to the point that we now have about 150 members across the globe.
Jeff Mariani from Cedros Kayak Fishing is up second on the stage and his booth is right across from the seminar area....if you're thinking of visiting his compound this summer at the Island you should go see him right away before he sells out of this years trips.
Ricardo Holden is on the stage after Jeff and he had a very engaged audience yesterday as he gave away a few of his secrets on fishing the Ventura County coastline.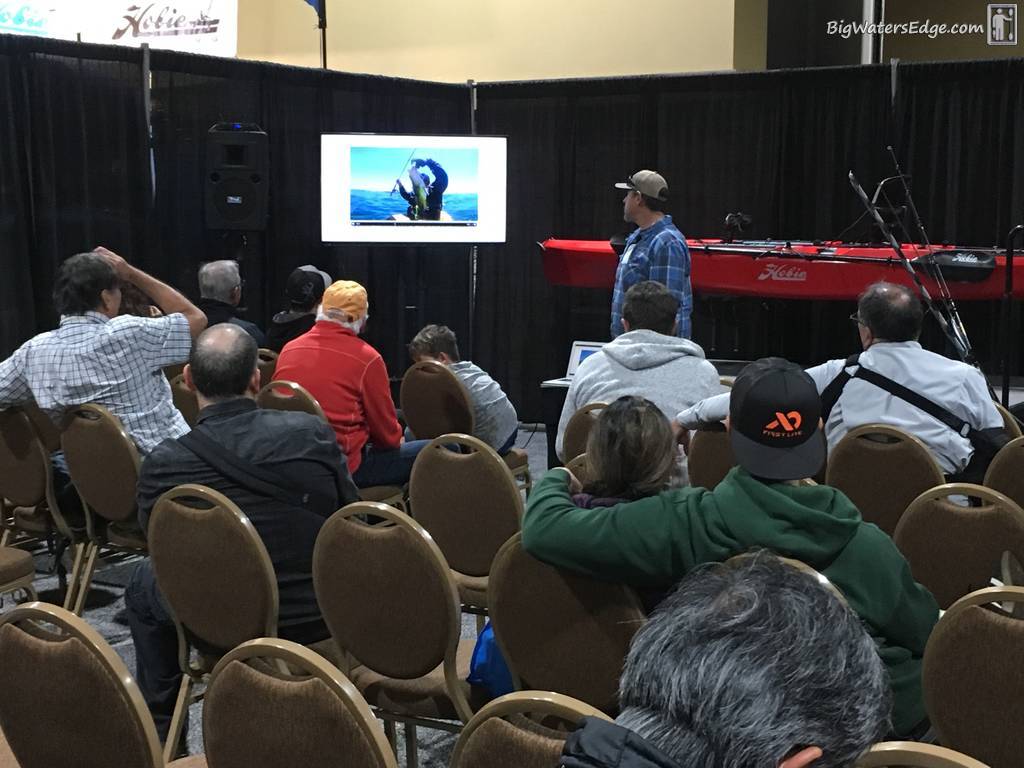 My sorry ass is next and I'll be talking about "Pimping Your Ride" with some of the accessories that we offer at Hobie.
Lastly at 6pm will be another member of the Hobie staff from Oceanside...Howie Stretch will have a new Outback that he will use to demonstrate how to actually rig these accessories on your new or used kayak.
See you at the show...!