Started off at the SA river channel at 6:30ish. No joy there.
Started walking north, rips looked good- nothing, troughs looked good-- nothing, nervous water looked, good nothing.
I was thinking - well I must suffer for the art of fly fishing in the surf. the 8 :45 it started.
3 big hits but no joy, then.
First fish landed.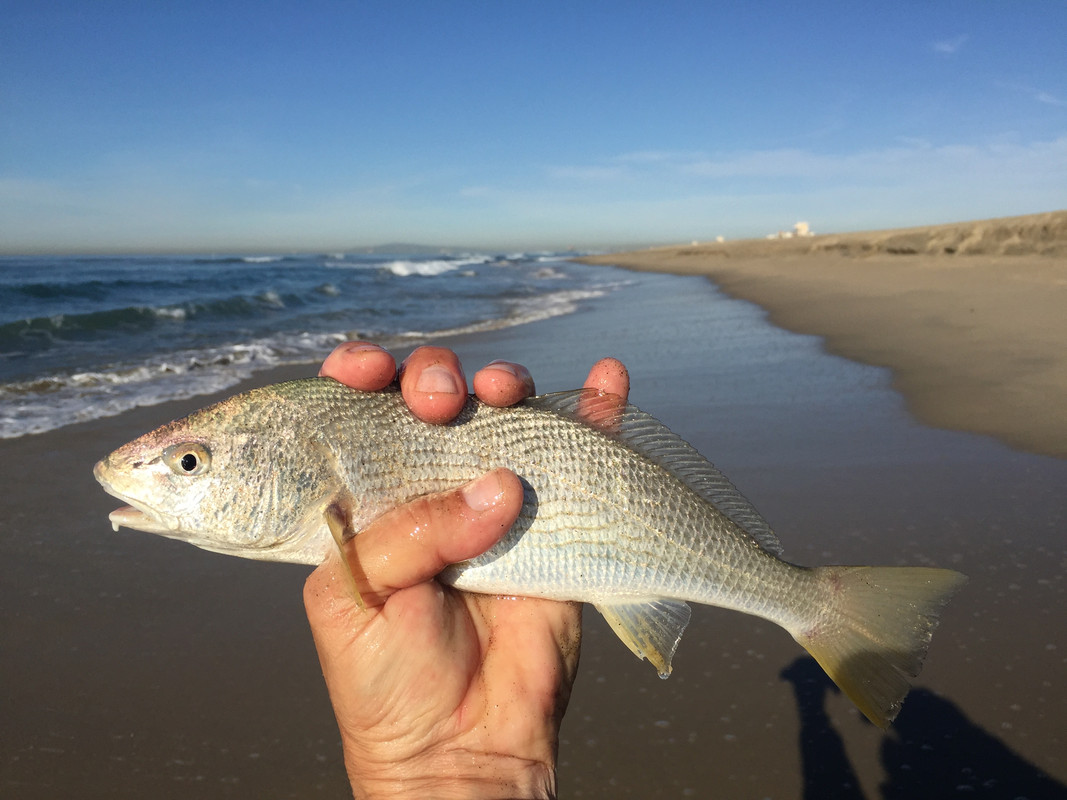 Then 3 casts later.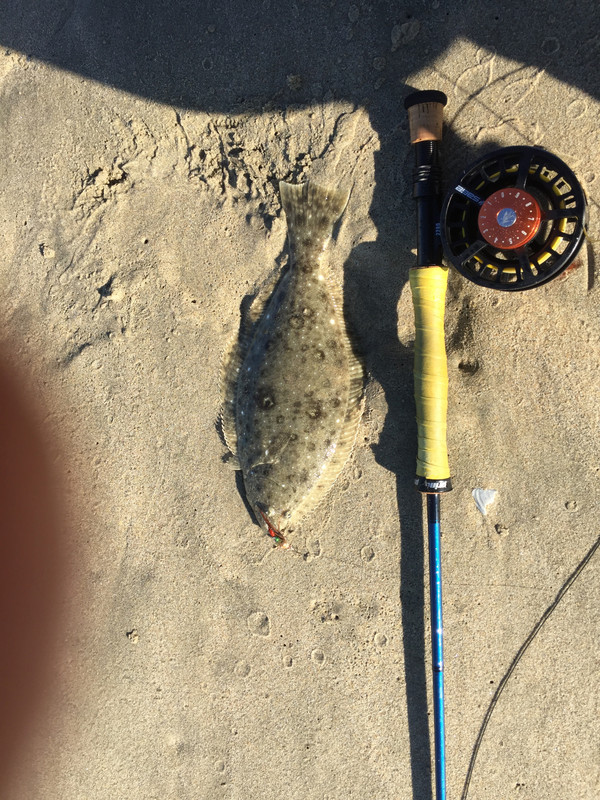 Then the next cast.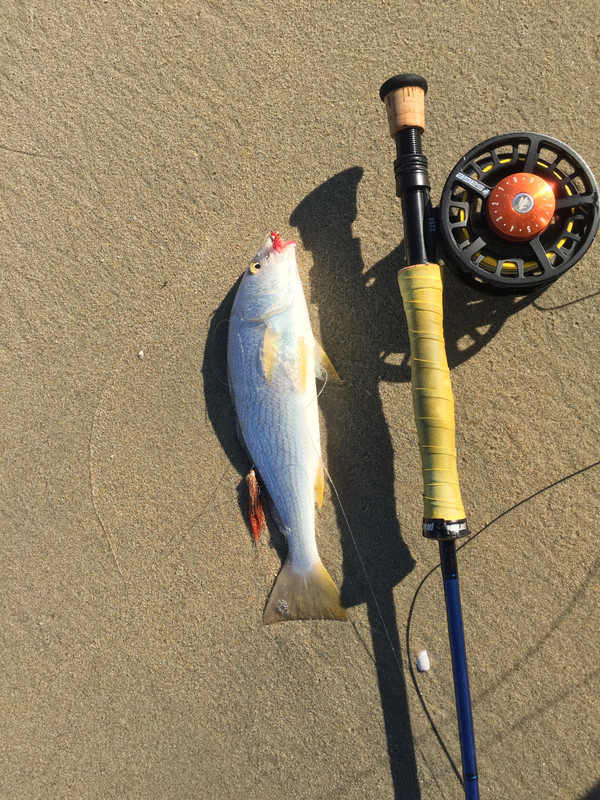 I am beginning to really like this spot!
Well then a 16 inch wide Bat or sting ray. Had him almost to the land he rolled and I saw the fly in his mouth. WOW fair caught.
Next big wave and he was off. OK by me if it was a Sting Ray I really did not want to me how up close.
And about 10 minuets later this guy hit HARD!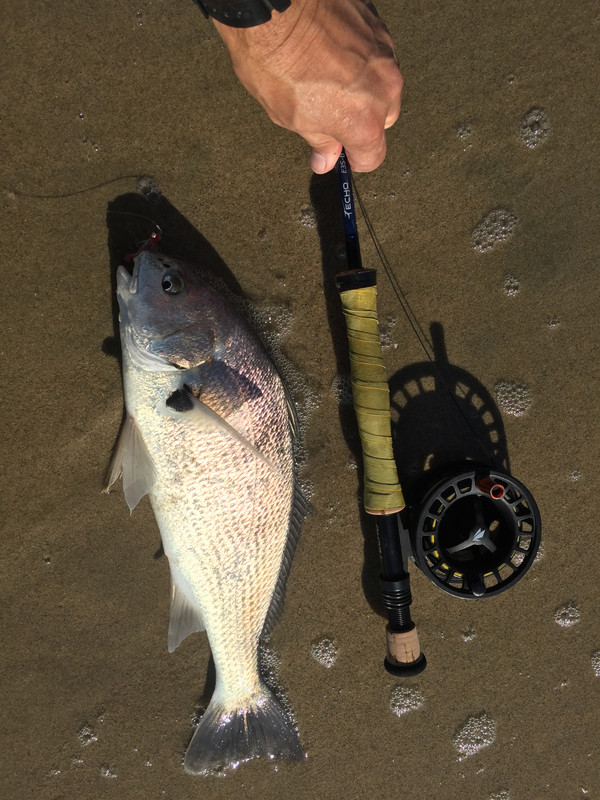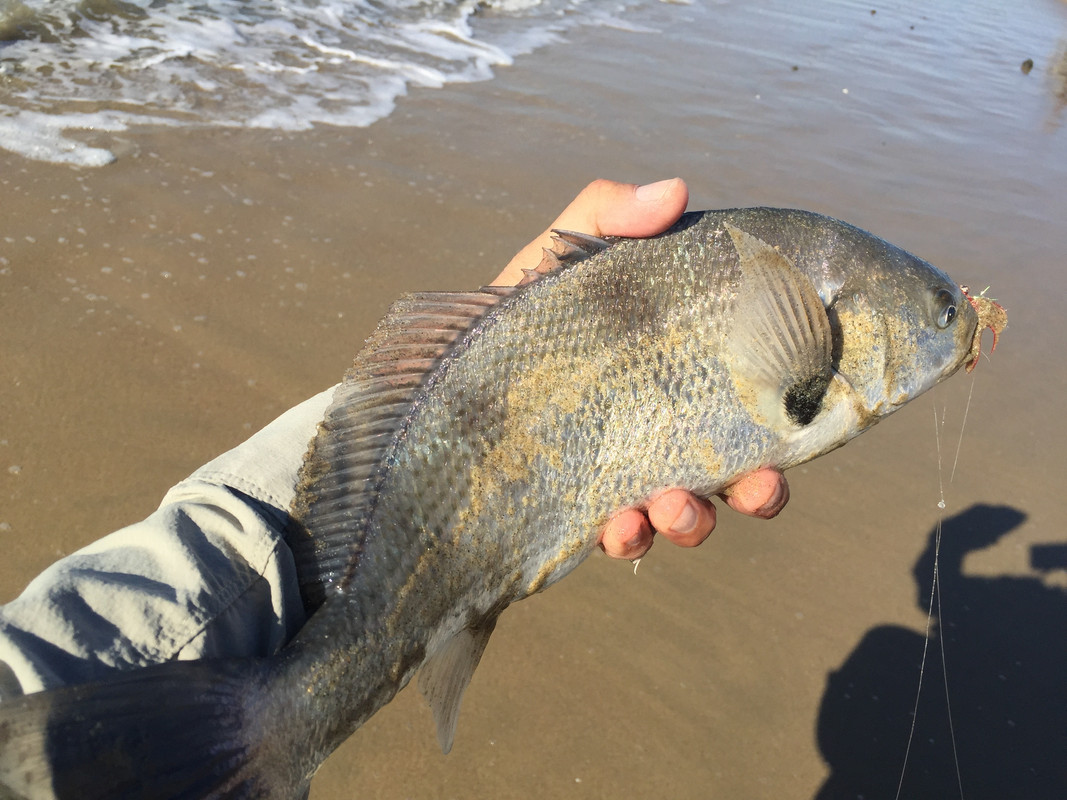 And then it was over by 9:30.
I think I try this again next week.
Mark F.